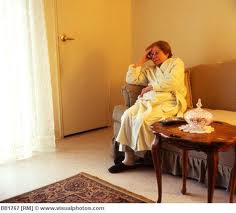 Social isolation has an impact on an older adult's overall well being, physical health and even their lifespan according to AARP.
An older adult's connections with others and needs for new or renewed connections to family and friends, can be identified by a quality of life assessment.
Quality of life is intertwined with older people's physical quality of life. For example, if an elder is disconnected from friends and family and activities, they have a poor quality of life. This negative quality of life, this can lead to a sense of isolation, which can cause serious mental and physical repercussions.
Similarly, if an older person has a strong spiritual connection whether through a religious group or on an individual level like nature, this can result in positive physical health, an increased desire to live and a stronger resiliency against depression. At the same time a connection to family friends, social groups can not only combat depression but also dramatically improve the quality of life and perhaps their life span. So a quality of life assessment used by a geriatric care manager or an aging professional is a very important tool
by Cathy Cress on Saturday, 06 April 2013 in Aging