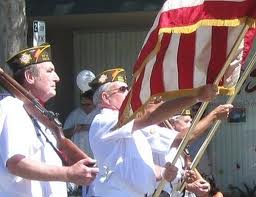 According to The National Care Planning Council (NCPC), roughly 1 out of 4 seniors in the U.S. could qualify for the Aid and Attendance benefit under the right conditions. The Veterans Administration offers Aid and Attendance as part of an "Improved Pension" Benefit that is largely unknown. Only about 5% of U.S. seniors are actually receiving this benefit. It can pay up to $2,019/month for a couple, $1,703/month for a single veteran and $1,094 for a single surviving spouse.
This great benefit is widely overlooked by many families with Veterans or surviving spouses who need additional monies to help care for aging parents or loved ones. This is a "Pension Benefit" which is NOT dependent upon service-related injuries for compensation. Aid and Attendance can help pay for care and services in Assisted and Independent Living facility offering services needed to meet activities of daily living (ADLs). Parkwood Heights offers services such as daily meals, Housekeeping and Transportation that may help Veteran's and spouses of a Veteran meet the qualifications for this benefit.
The Aid and Attendance Benefit is considered to be the third tier of the VA's Improved Pension. The other two tiers are known as "Basic" and "Housebound". Each tier has its own level of benefits and qualifications. The Improved Pension is not a new benefit, and has been a benefit entitled to those eligible for 60 years, sitting idle while millions have and still are missing out on it.
There are qualifications to be eligible for this benefit. Any War-Time Veteran with 90 days of active duty, with at least one day of that duty being during a period of War, is eligible to apply for the Aid and Attendance benefit. A surviving spouse of a War-Time Veteran may also apply. To qualify medically, the Veteran or surviving spouse must need the assistance of another person to perform the activities of daily living, be housebound or in an enriched or assisted living community. To qualify financially, an applicant must have on average less than $80,000 in assets, not including their home or vehicle. This amount could change.
An applicant must file the proper paperwork with the Veteran's Administration to establish eligibility. If approved, benefits are retroactive to the original filing date. If the applicant is age 70 or older you may request the application process be expedited by including a cover letter with the application.
Parkwood Heights is offering a free seminar presented by Glen Cone, Certified Agent for Veterans Financial, on March 22 at 9:30 am. Continental breakfast provided and RSVP is appreciated. We will also be glad to assist our current residents as well as our future residents in applying for this benefit. Call Shari for an appointment at 315-986-9100 or 585-223-7595 or stop by our campus to learn more about the Aid and Attendance Pension.