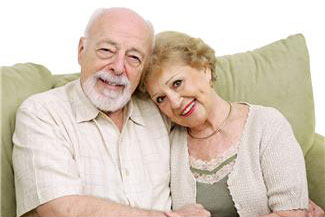 It's never too early to plan for your future. Even though the thought of moving from a home in which you've created a lifetime of memories can be overwhelming, there will almost inevitably come a day when you'll need to make a change. Usually we begin to consider senior communities when the day-to-day preservation of our current lifestyle becomes too much. We begin to dread winters and the increased maintenance of our homes and yards. We start to fear driving in bad weather and avoid participating in hobbies and activities. We slowly start to isolate ourselves in our houses. We realize that we're spending too much time trying to keep up with the demands of our things, instead of enjoying the days of our life. This is the time to plan ahead; long before a devastating event like a fall or sudden illness thrusts the decision on us in an instant.
As with most things in life, things go much smoother with a little planning & research. Planning for aging is no different. Though we often joke about getting older, few of us actually plan on it ever happening.
Involve Family & Loved Ones
The most prepared families include seniors and their loved ones. Seniors have discussed options with their adult children, considered services and are aware of their choices. As difficult and uncomfortable as it is, it is best to begin having the discussion with our family while we are of sound health and mind, and long before the decision becomes forced out of a crisis.
Unfortunately, it may take a "wake-up-call" to realize we need help. We may experience a medical emergency, or a moment of clarity after narrowly avoiding a self-inflicted disaster, or the sudden progression of a medical condition. These things can increase the urgency to select a senior community. In times of crisis or immediate need, we have no time to carefully evaluate our options. Being unprepared, the focus is on the convenience and capabilities of a community, with little to no regard for any kinds of extras a community may provide.
You should become aware of the various options in your community. Understand that not all people have the same needs. One size doesn't fit all when it comes to senior living. You'll want to choose the least restrictive setting where you will have the most independence. But, you also want to think about future needs, and select a community that can meet your needs now and as they change. The good news is seniors today have more options than ever:
Independent Living Communities
Independent Living communities are exactly that – apartments and other dwellings that serve independent seniors. They are typically ample sized units with full kitchens and all the comforts of home. In addition to living spaces, these communities offer common areas such as a dining, library, fitness center, recreational areas, and entertainment. They offer plenty of opportunities for socialization and active involvement.
Allows seniors to maintain independence in a supportive environment

Maintenance & worry free lifestyle

Greater social opportunities than at home

Staff offers security & peace of mind

Activities to keep seniors engaged in life

Relatively inexpensive compared to higher levels of care
Enriched Housing Programs
Enriched Housing is a program offered in many senior communities that is licensed by the New York State Department of Health. Enriched housing is similar to independent living as the units are large and provide services such as meals, housekeeping, activities and transportation. In addition, help is provided with medication, shopping, homemaking, personal laundry and some personal care. There is 24 staff providing general supervision of residents. Many independent senior living communities also offer Enriched Housing allowing older residents to continue to age in place, instead of having to relocate to a health care facility when their needs increase.
24 hour staff

Personal care & medication management

Full apartments with kitchens

More restrictive than independent living
Assisted Living Facilities
Assisted Living Facilities are designed to help seniors who have difficulty caring for themselves. Employees are trained to assist residents with their needs, and provide 24 hour supervision. Seniors are helped with their medications, bathing, dressing and other activities of daily living. They are restrictive on who can and cannot live there.
Direct assistance to those that need to perform everyday tasks

More restrictive, but still some independence

Expensive

Nurse on staff
Visit & Ask Questions
Whether you're planning ahead or ready to make the decision, you should call and visit several locations. Find out all you can about the services and amenities they offer. Here are some things to consider.
What is included in the monthly fee and what services cost extra?

How tenured & experiences are the staff?

How many activities are available each day to the residents?

Sample the food – ask about how they accommodate special or restrictive diets. Do the residents choose from full menus like a restaurant, or are they required to select their meals ahead?

Observe how lively and active the community is. Are there residents out and about? Are the employees interacting with the residents?

Talk to the residents – ask about their experience, and what they like and dislike about their home.

Ask about security & safety

Ask about emergency procedures
In addition, you may want to engage an experienced advocate or counselor who can help you navigate through your options. Senior care consultants have knowledge of the requirements and restrictions at all levels of care and can help you find communities and resources that best fit your needs now and in the future.