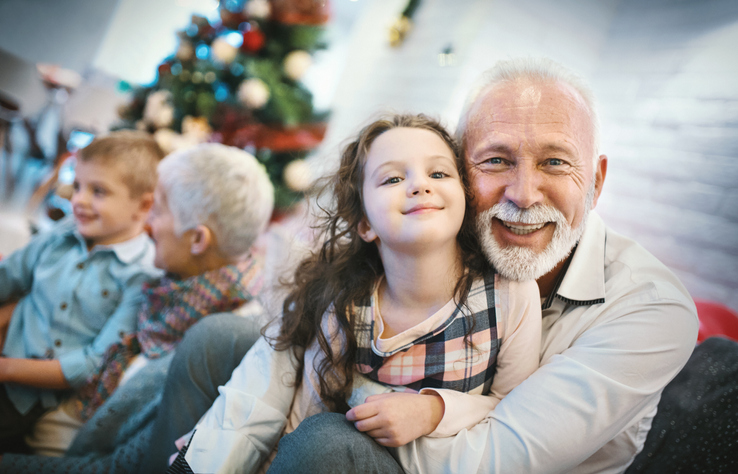 The holidays are a wonderful, warm time of year, in which families gather and memories are made. In the age of apps and screens, though, it can be hard to hold the interest of your family members long enough to have a meaningful conversation, much less a meaningful holiday. This year, make a plan in advance to incorporate some fun holiday activities that will be sure to make a lasting impression.
Pick up an old-fashioned tradition. Maybe you'll cut down your own Christmas tree together, taking your family to a tree farm. The scent of the pines, the crunch of the needles underfoot, and perhaps some cider or hot chocolate after the tree is chosen, all add up to a memorable family activity. Another tradition worthy of a family outing is caroling. Gather family and friends and head out into the neighborhood to spread some joy and cheer.
Find fun ways to teach kids about giving. Take them shopping for presents to give to others, plan a family volunteering day, or take home-baked goodies to the local fire station. Other ways to embrace this season of giving include sending a care package to a soldier overseas, or inviting someone without a family to share in your celebration. When you include children in these activities, they learn that the holidays are not just about what they can receive, but about the joy that comes with giving.
Make a family cookbook. Gather favorite recipes from family members, and put them together in a cookbook, then teach young family members how to make their favorites. Whether you're cooking or baking, kids love to be involved, and you'll be passing along an important piece of your family's tradition.
Use technology to your advantage. You may want to keep the kids from spending all their time face down in their devices, but that doesn't mean you can't find some great ways to have fun together online. Visit elfyourself.com to create comical photos and videos by plugging your family members' photos into pictures of elves. On Christmas Eve, go to noradsanta.org and track Santa's progress across the world. Need more ideas? Visit Santas.net to learn about traditions around the world or visit Tech Digest for a list of great holiday sites.
Be silly together. Eat dessert first, put on a family talent show, or have a holiday pajama party, complete with a contest for the title of "craziest pajamas." Sing silly holiday songs together, have a snowball fight, make ninja gingerbread men or see who can build the silliest snowman.
Do something completely new. Visit a "paint your own" pottery shop, take a class together, go ice fishing, or go to the races. Who knows? The new thing you try this year may be the favorite tradition in years to come.
Spend some time enjoying all the season has to offer. Drive around and look at lights, go to a local production of A Christmas Carol or The Nutcracker, or attend a holiday musical performance. There's so much to see and do at this time of year, it's easy to find ways to enjoy it. When you're ready for some quiet family time, take a walk, have an indoor picnic, or roast marshmallows at your fireplace.
If you're looking for a lovely place in which to spend the holidays with friends and family, look no further than Parkwood Heights. A picturesque, 122-acre senior living campus, Parkwood Heights is located just minutes from Victor, Fairport, Farmington, and Canandaigua. It's a great place to enjoy your time with friends and family, whether you're enjoying a trip to view the holiday lights, listening to one of the many holiday concerts in the Skyline Room, playing in the Bell Choir, or just relaxing in front of our fireplace.Call (315) 986-9100 to learn more about all that we have to offer, or check out our website and reach out if you have any questions.