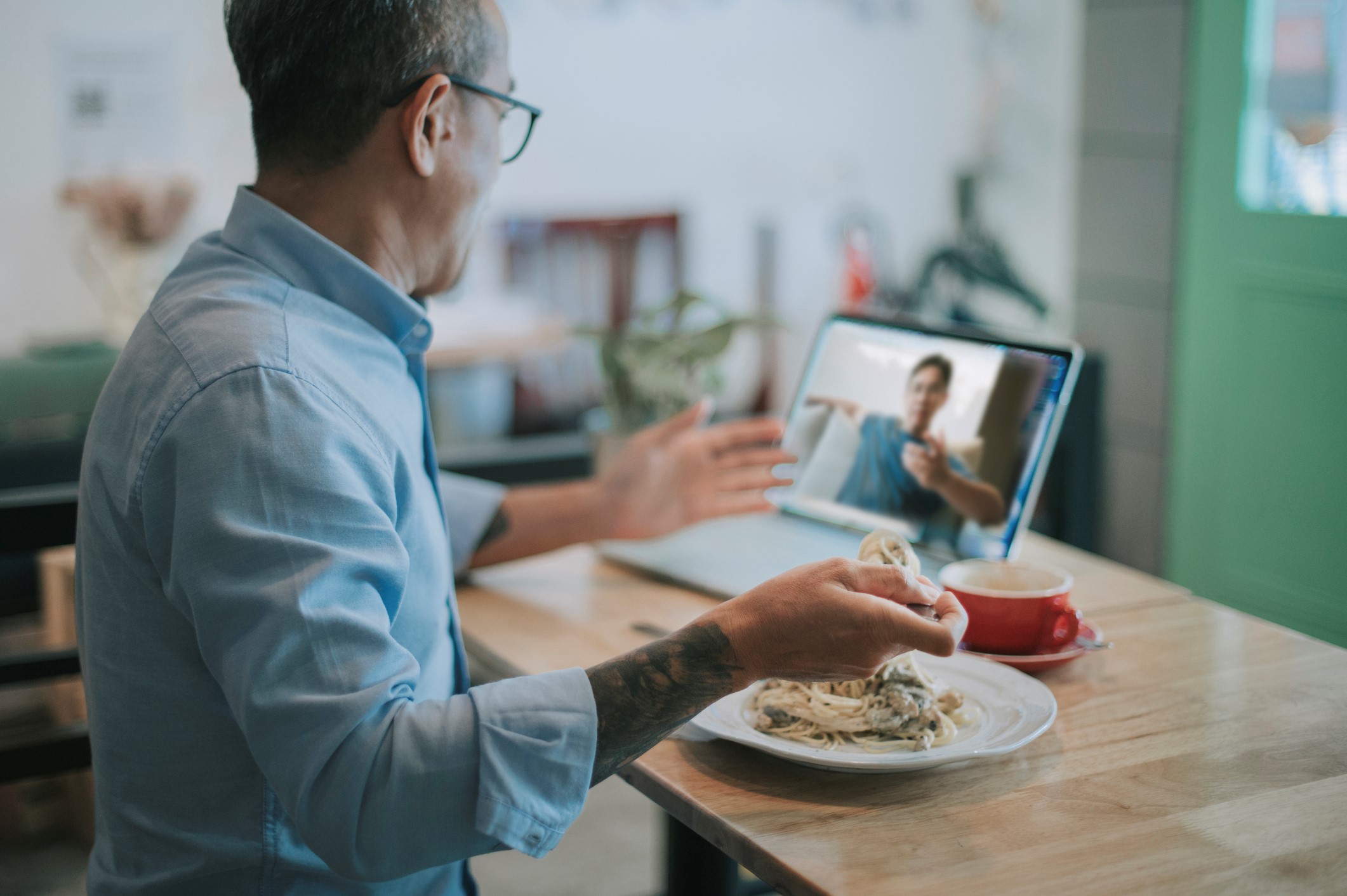 There is no question about it: life can get lonely. Especially if your friends and family members are scattered across diverse locations, it can be hard to find the time to get together. Schedules are hectic, distance is daunting, and if you don't make the time, it won't be easy to connect. Connecting virtually is one solution to this problem, as we learned during the height of the COVID-19 pandemic. Have you considered a virtual dinner party? It can be a lot of fun, and we'll give you some tips to make it easy.
Pick your platform. How will you host your party? As we learned during the pandemic, there are a wealth of virtual platforms out there, and all you have to do is pick one. So, how do you pick? Weigh the pros and cons.

Zoom is free and easily downloadable. You can invite up to 100 people for your video call, but your party will have to last only 40 minutes or less in order to remain free.
Skype is also free. On Skype, you can talk to 50 people for four hours.
FaceTime is only available to people with Apple products. However, if all of your guests have iPhones or iPads, you can use it to gather 32 devices.
Google Hangouts can accommodate 25 people. It allows screen sharing, but only one person can share a screen at a time.

Make a plan. Set your guest list and pick a time that works for everyone. Keep your chosen platform's limitations in mind, and remember that it can be confusing when too many people are talking at once. Send your invitations through email, text, or Evite, or create a Facebook event. If any of your guests aren't likely to get an online invitation in time, give those people a call.
Pick a theme and set the mood. Just like a regular dinner party, a virtual dinner party benefits from décor, music, and a cohesive menu. Choosing a theme can make it easier to do this, whether you're planning an Oscars party, a Halloween bash, a Roaring 20's party, a murder mystery dinner, a Parisian soiree, or a fiesta. It's easy to pick decorations that go with your theme, and you can also let it inform the activities. Use your theme to inform the menu as well as the activities.
Keep it lively! Plan some topics to keep the conversation going, and choose some games to make it fun. Trivia is perfect for a virtual party, but you can also play something like online Scrabble, or download an app that lets you play group games.
At Parkwood Heights, we prioritize the health and happiness of our residents, and that includes encouraging them to use technology to enrich and improve their lives. Services can include Case Management and Medication Management for Seniors. We want our residents to live life to the fullest, as they enjoy all the amenities that make Parkwood a great place to live their best lives. A lovely community in which to spend your retirement, Parkwood Heights is located just minutes from Victor, Fairport, Farmington, and Canandaigua. Our picturesque, 122-acre senior living campus affords many opportunities to enjoy your time with friends and family, while enjoying our scenic setting. Call (315) 986-9100 to learn more about all that we have to offer, or check out our website and reach out if you have any questions.