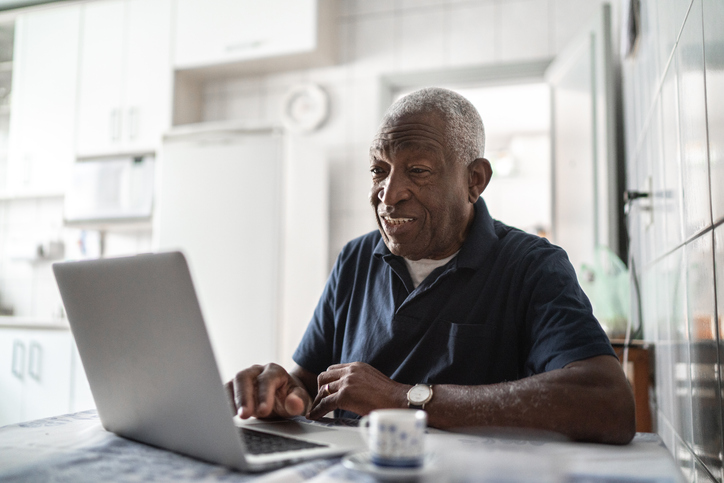 Whether you're planning ahead or need to relocate to senior housing as soon as possible, it's important to conduct your search carefully. Everyone has different needs as they age, so not every retirement community is right for you. Begin your search with these tips.
Know What Services You Need
Many terms are used to describe senior housing. They sound similar, but they provide different levels of care to older adults. Some of your options include:
Senior-only independent living
Senior-only independent living with services
Enriched living
Assisted living
Memory care units
Continuing care retirement communities
Skilled nursing facilities
At Parkwood Heights, our residents' lifestyles fall within two categories—senior-only independent living with services and enriched living. Our independent living apartments, villas, and patio homes are designed for those who want to leave behind the stresses and demands of homeownership. They come with access to many in-demand services for one low monthly fee.
Enriched living provides a higher level of care with services such as case management, medication administration, personal care assistance, housekeeping and laundry, safety monitoring, and more. Two levels of enriched living are available to fit your changing needs.
Parkwood Heights offers consultative services as a courtesy to older adults and their families. Our goal is to help you determine the proper level of care you need, both now and in the future.
Compare Costs and Amenities
Once you determine what lifestyle is right for you, it's time to consider the cost of your new living arrangements. This chart can help you compare the cost of your current situation with senior living options at Parkwood Heights. Keep in mind that Parkwood Heights' all-inclusive pricing covers housing, utilities, landscaping and snow removal, two hot meals per day, grocery delivery, activities and entertainment, and much more.
Consider the Location
The real estate mantra "location, location, location" also applies when looking for senior housing. As you explore the options, ask yourself these questions:
Are you looking for a quiet neighborhood or something close to the action? Parkwood Heights is located in the charming town of Macedon near Victor Road and W Main Street. It's away from the hustle and bustle of city life, yet downtown Rochester is just 20 miles to the northwest.
Do you want to live near a major medical center, pharmacy, or your doctor's office? Our community is within five minutes of several family doctors and medical centers.
Is the location convenient for family and friends to visit? For instance, if the facility isn't in your hometown, are there hotels nearby? Our onsite guest suite eliminates the need for out-of-town visitors to book a hotel.
Is it important to you to have gardens and places to walk nearby? The Parkwood Heights grounds include a creek side park, scenic pond, several gardens, and plenty of places to walk. Residents and guests can access these public areas at any time.
Create a List of Must-Haves and Would-Likes
What amenities can you not live without? For instance, if you have a pet, you need to find a community that allows animals. (Parkwood Heights has pet-friendly residences available.) If you refuse to scrape snow off your car, a garage is a must. (Our apartments have garages for available to rent and our villas and patio homes have attached garages.)
You should also compile a wish list of features that would be nice but aren't deal-breakers. For instance, perhaps an onsite library, arts and crafts studio, fitness room, hair salon, and spa would appeal to you. (Parkwood Heights offers all of these amenities and much more.)
Visit the Website
You can find out a lot about a senior living community online before visiting in person. Learn more about the services and amenities, view photo galleries, enquire about floor plans, and even take virtual video tours. It's also wise to explore the community's history and mission to help you learn if it's the right fit for your lifestyle and values.
Read Reviews and Ask Around
Resident testimonials grant an insider's look at what it's like to live in a particular community. Also, consider asking friends, family, and neighbors about their experiences with different senior living options in the area. You might hear about an opportunity you hadn't run across on your own.
Visit Various Communities
Pick out your top few favorites to tour in person. Here's what to watch for while you're there:
Are you greeted promptly and in a friendly manner?
How do staff members interact with residents?
What is the overall mood within the community?
Are the common areas clean?
Is the landscape well-maintained?
Does it feel like a place you could call home?
Make Your Selection
Once you complete your research, you should feel confident choosing a senior living community. Involve your family in the decision so everyone can weigh in with their advice and points of view.
We hope to see you at Parkwood Heights, Macedon's premier source for independent and enriched senior living! If you still have questions about whether our services are right for you, please contact us at (315) 986-9100 for more information.