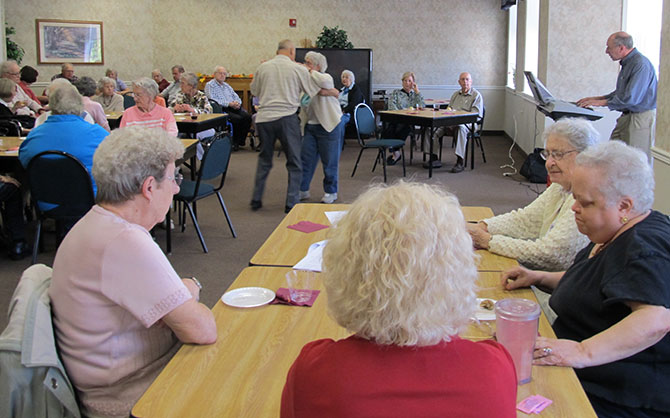 At Parkwood Heights Senior Living we often hear from our residents I wish I hadn't waited so long to make a move to a senior living community." Many people look forward to the benefits that senior living can provide, such as socialization, meals, freedom from worry and peace of mind. However, often times the burden of financial obstacles keep them from enjoying the lifestyle. They postpone their moves for one financial reason or another. Seniors may have a house to sell, assets to liquidate or benefits to wait for before they can afford a senior living community.
In addition to offering affordable all-inclusive monthly fees and no endowment charges, Parkwood Heights recognizes that short term financial concerns shouldn't keep you from enjoying your new lifestyle today.
We help seniors and their families eliminate those obstacles by providing bridge financial assistance to:
Pay monthly fees while waiting for your home to sell
Pay monthly fees while waiting for VA or other benefits
Pay monthly fees while waiting for liquidation of assets
Call today,585-223-7595, or fill-out our handy Contact Us form to find out how we can help alleviate your financial worries and help you start living your tomorrow!