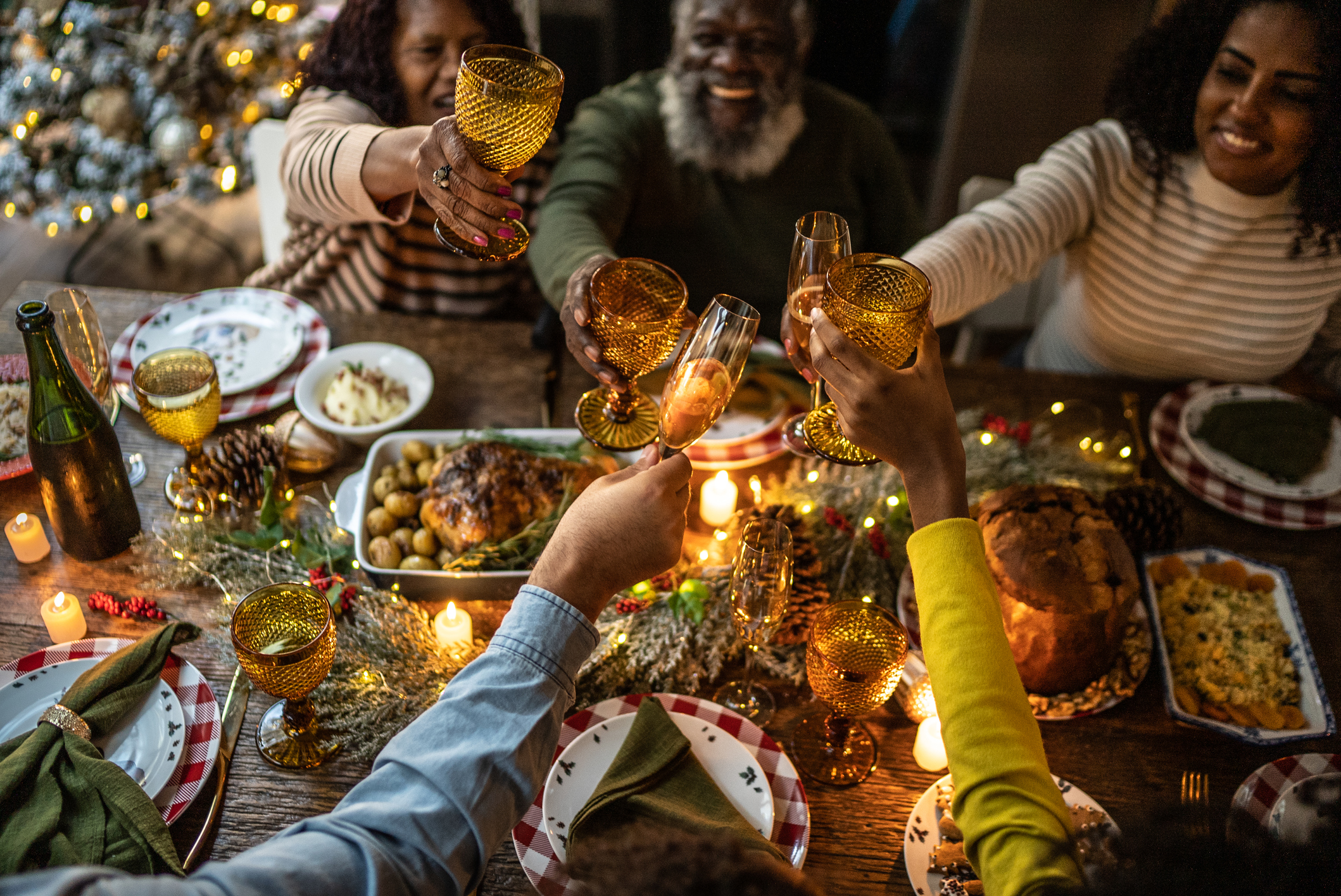 As the leaves change and the weather cools down, we start thinking about festive Holiday meals. Unfortunately, these don't always include the healthy foods that seniors need to be their best selves. Older adults have different nutritional needs which can limit their menu choices. For example, as you age, your metabolism slows down, so you need fewer calories than before.
To help you enjoy the season, here are some simple heart healthy and flavor packed recipes that will provide you with the nutrients you need without the high salt and fat content found in so many dishes during this season.
Balsamic Parmesan Roasted Chickpeas & Vegetables
Roasting vegetables and chickpeas with extra virgin olive oil, balsamic vinegar, and adding the tangy balsamic dressing is not only delicious when served over your favorite whole-grain pasta, but it's also nutritious as well. Click here for this delicious recipe.
Oven Roasted Butternut Squash
Butternut squash is always a fall favorite. Golden brown, caramelized, and seasoned with salt and pepper, it has a delectable sweet and salty taste and buttery texture. If you've never roasted butternut squash before, you have to try it this fall! Click here for this heart healthy recipe.
One Pan Chicken Asparagus Bake
This oven baked chicken dish is an incredibly easy sheet pan recipe that will prepare your whole dinner in less than an hour. It's just a matter of throwing everything onto a baking sheet and letting the oven do the work for you. This oven-baked chicken recipe is a perfect easy to prepare dinner that's high in flavor and nutrients and low in carbohydrates. To find this recipe, click here.
Oven Roasted Sweet Potatoes & Brussels Sprouts
Oven roasted vegetables are a favorite for their deep flavors and crunchy texture! Here's a combination that you might not have imagined, but tastes fabulous. There's something about the sweetness and bitterness together that always make this easy to prepare dish deliciously satisfying. Follow this link to get this recipe.
Veggie Packed Ground Chicken Noodle Casserole
This chicken casserole is filled with lean ground chicken, fresh veggies, and cheese. It is an affordable healthy meal that can be ready in less than one hour. This one even tastes great as leftovers the next day. Combine it with a simple salad for a complete meal that's quick, easy, and good for you! Click here to see the recipe for this delicious dinner!
Italian Stuffed Peppers
Bell peppers provide fiber, iron, and folate to support a healthy heart, a healthy gut, and proper natural detoxification. This recipe is tasty and healthy and as a bonus, it's great comfort food. By adding the Italian herbs and cheese, you can make this your whole dinner. Find this recipe here.
Oatmeal Chocolate Chip Cookies
This one may surprise you, but these cookies are not only delicious, but they're also good for you. Oats are an incredibly nutritious food packed with important vitamins, minerals, and antioxidants. In addition, they're higher in fiber and protein compared to other grains. The dark chocolate in the chips is rich in disease-fighting antioxidants. Studies show that dark chocolate can help reduce blood pressure and lower your risk of heart disease. Find this easy to prepare recipe here.
Parkwood Heights is a picturesque 122-acre senior living campus, located just minutes from Victor, Fairport, Farmington and Canandaigua that provides fresh choices in retirement living. Our campus affords many opportunities to enjoy your time with friends and family while enjoying our scenic setting. Call (315)986-9100 to learn more about all that we have to offer or check out our website and reach out if you have any questions.