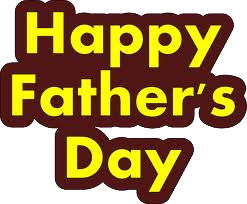 You need to visit Father and Grandfather on Father's Day. Too often, visiting our senior relatives becomes a chore that we shirk from, unsure of how to interact with them. We remember them as strong active men and women and it saddens us to see their decline. Don't let that stop you from creating wonderful visits and memories with your favorite senior citizen. You can adapt most of the following ideas for simple activities to fit any senior despite their health or independence level.
Fun Summer Activities to do with Seniors
Sit and watch the sunrise or sunset with them. Many seniors like to rise early, habit from long years of working. Bring some fresh coffee or fresh juice and go outside to sit and watch the sun come up.
In the evening, sit with them as the sun sets. The sounds of crickets, or frogs in the summer evening is stimulating and there are always those lightning bugs to remember from their childhoods. You might even try catching one. As it becomes dark, look up and see if they can find the Big Dipper or other familiar constellations in the night sky.
Take your senior to a children's baseball game. There's nothing like children to put a smile on a senior's face. Take along comfortable safe lawn chair for them to sit in. Those bleachers can be kind of tough on we older people!
You can go to the Parkwood Heights Park. Take some bird seed to feed the ducks, and maybe even tuck in a fishing rod to just throw in the pond or creek. Even if no fish are caught, the fun of tossing in that line will bring back memories and spark conversation. Just sit under a shady tree on a warm sunny day and maybe take off your shoes and theirs to feel the grass underfoot. Be silly a bit, laugh and remember the first days of summer when they were a child. Talk about summer games they use to play.
Shell some peas, snap some beans, eat some fresh tomatoes from the garden. Seniors love the memory of all those gardens they worked in. These simple garden related tasks will bring back vivid memories of their own childhood helping Mom and Dad in the garden or their own gardens and their children