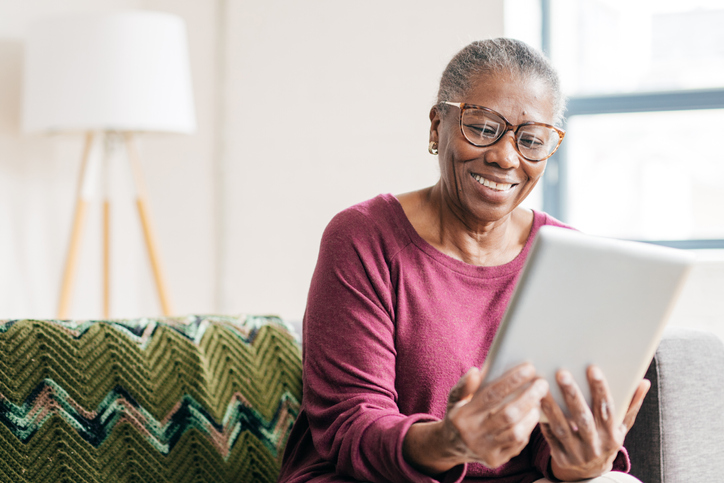 For most seniors, living at home is a priority. Almost 90 percent of people over the age of 65 want to live in their own homes as long as possible, and that's understandable, in a way. Familiar surroundings and a supportive community are beneficial to a senior's well-being, but what happens when extra support is necessary? Research indicates that a large number of senior citizens who are living alone should not be, and actually need to be in an enriched living facility. How do you know when you or your loved one have reached a point at which it's unsafe to live alone?
Weight loss can be a sign of cognitive decline. Often, seniors forget to eat or forget how to prepare meals, which can have a serious impact on not just their weight but also their overall health. If you notice that your loved one has lost weight, look into it, so that you can determine whether or not he or she needs help getting the right nutrients each day.
Unopened mail may be a red flag. Especially if you notice unopened mail from creditors or mail that indicates donations to charities outside your loved one's usual giving, you may need to dig deeper and make sure cognitive issues aren't creating financial problems.
Poor hygiene is something to watch. If your loved one isn't keeping up with his or her daily routine, especially if you mention it and the situation doesn't change, it may be time to get some help.
Sometimes, older people have trouble with the upkeep of their homes. It might be that you notice daily chores which are not being completed, or you may see home safety hazards that aren't being rectified. What's more, you may find that your loved one is having trouble remembering to take medication or pay bills. This can be a sign that it's time to live where help is available.
If you are an older person, and someone has suggested that you might not want to continue living on your own, don't dismiss this idea. Instead, assess the situation from an objective point of view. Are you struggling to manage things that used to be easy? There's no shame in asking for help if you need it.
The idea of an enriched living facility may seem unappealing, but today there are many options that weren't available to seniors in the past. There are places that offer support for medical issues and help with daily tasks, yet allow for independent living in a safe and pleasant environment. What's more, while social isolation can be a real problem for seniors, senior communities can be a source of social interaction, new experiences, and comradery.
If you or your loved one are in need of support, it may be time to check out Parkwood Heights. Parkwood Heights offers independent and Enriched Living options, with our Enriched services including medication management, 24/7 personal aide service, three meals a day, and much more. No matter what level of support is needed, we offer beautiful, private living space, in a location that's perfect for a relaxed lifestyle. 122 acres of beautiful grounds and spacious, well-appointed floor plans allow seniors to live independently or enjoy support, all while enjoying the closeness of friendly neighbors. Located just minutes from Victor, Fairport, Farmington, and Canandaigua, Parkwood Heights is also a great place to enjoy your time with friends and family, whether you're taking a walk around the campus, joining in a game of bocce or horseshoes, or just relaxing in our scenic setting. Call (315) 986-9100 to learn more about all that we have to offer, or check out our website and reach out if you have any questions.