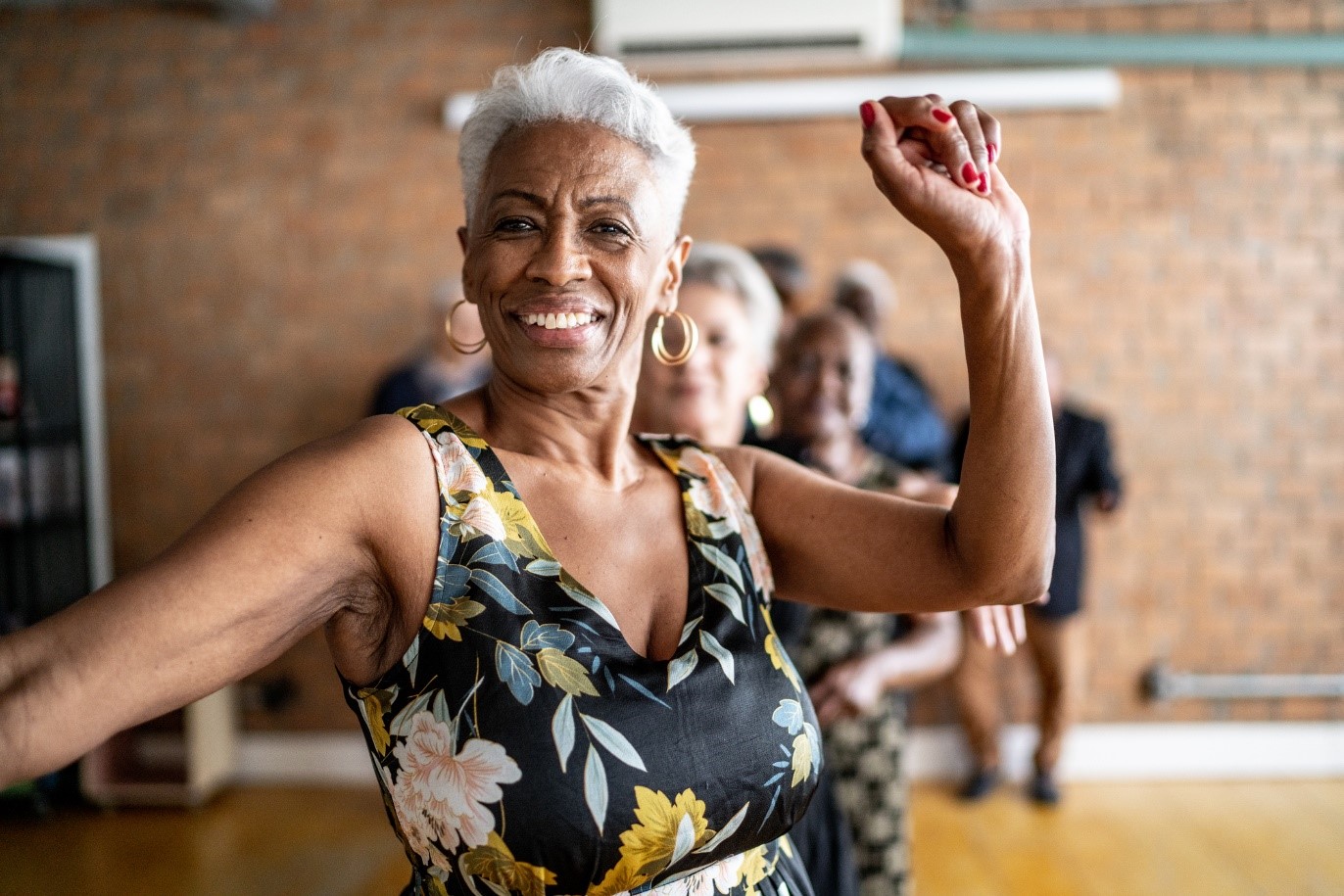 Causes of Skin Laxity
As we get older, our skin naturally begins to loosen and sag, but why is this? It has to do with the molecules in the skin that help to keep it firm and elastic. It starts around age 35 to 40, when collagen networks begin to break down, and we start losing elastin fibres and hyaluronic acid. Certain other factors can come into play, as well. Weight gain and loss, pregnancy, menopause, damage from the sun and artificial tanning, smoking, drinking, certain medications, and even harsh skin products and detergents can cause skin to become loose and saggy.
Dealing with Loose Skin
So, what can you do to keep skin from sagging or improve it if it's become loose? There are several strategies that can help.
Begin with exercise. Regular exercise can improve your overall health and help you to age well, and it can also slow your skin's aging. Research indicates that endurance exercise improves tissue metabolism because of a hormone called interleukin-15 that is released from skeletal muscle.
Try firming products, for subtle results. There are many firming products available for topical treatment of loose skin, including gels, creams, and patches. The most effective firming products are those that contain retinoids, antioxidants that can boost collagen production. However, the American Academy of Dermatology has stated that these products provide subtle results, primarily by moisturizing the skin. They don't penetrate deeply enough to lift sagging skin.
Consider nutritional supplements. Diet plays an important role in overall health, and in skin health as well. Some supplements show great promise for their anti-aging and anti-sagging effects, including:
Collagen hydrolysate: this oral supplement contains collagen peptides and may improve the skin's moisture barrier, collagen production, wound healing, and growth of the fibroblasts that make connective compounds. One study found that consuming 10 grams of collagen peptides in a drink at bedtime improved women's skin collagen levels and overall structure in four week and led to better hydration after eight weeks.
Antioxidants: Antioxidants, including vitamins A, C, D, and E, coenzyme Q10, selenium, zinc, and epigallocatechin, found in food, drinks, and nutritional supplements, can help reduce skin sagging by stimulating the growth of collagen and elastin. They can also neutralize reactive oxygen species (ROS), compounds that degrade collagen. The best way to get antioxidants is by eating a nutrient-dense diet.
Massage may help. Massage improves blood flow and stimulates fibroblasts, cells that produce the connective tissues that keep skin firm. It may also increase mitochondrial production, which can help slow skin aging. More research is necessary, but one study showed that a mild skin device, used for one minute daily after applying a commercial anti-aging cream, can improve the skin on the face and neck.
Visit your dermatologist. Dermatologists and cosmetic surgeons have a variety of tools in their arsenal to help reduce loose skin.
Non-surgical procedures: Most of these procedures, which do not involve any cutting or punctures, treat loose skin by increasing collagen and elastin production. These include ultrasound, laser treatments, and nonsurgical radiofrequency treatments.
Minimally invasive procedures: These treatments are slightly more invasive and may reduce loose skin. They include surgical radiofrequency, intense pulsed light, and laser resurfacing.
Can you really prevent loose skin?
Ultimately, loose skin is difficult to entirely prevent. The best practices for keeping your skin healthy and firm include losing weight at a healthy pace, avoiding tanning beds and practicing sun safety, eating a nutritious diet, avoiding smoking and second-hand smoke, and maintaining a healthy body weight. Limiting your exposure to very hot or chlorinated water can also help, as can avoiding harsh detergents or cleaners. People with minor to moderate loose skin can benefit from the tips listed above, but for those with severe loose skin, surgery may be necessary.
A Healthy Place to Retire
The best way to protect the health of your body, including your skin, is to maintain a healthy lifestyle throughout your life. At Parkwood Heights, we prioritize the health and happiness of our residents. We want them to live life to the fullest, as they enjoy all the amenities that make Parkwood a great place to live their best lives. A lovely community in which to spend your retirement, Parkwood Heights is located just minutes from Victor, Fairport, Farmington, and Canandaigua. Our picturesque, 122-acre senior living campus affords many opportunities to enjoy your time with friends and family, whether you're fishing at our fishing pond, taking a walk on one of our many trails, joining in a game of bocce or horseshoes, or just enjoying our scenic setting. Call (315) 986-9100 to learn more about all that we have to offer, or check out our website and reach out if you have any questions.