What's important to you in a senior living community? Are they the same things that are important to us at Parkwood Heights? You Decide ...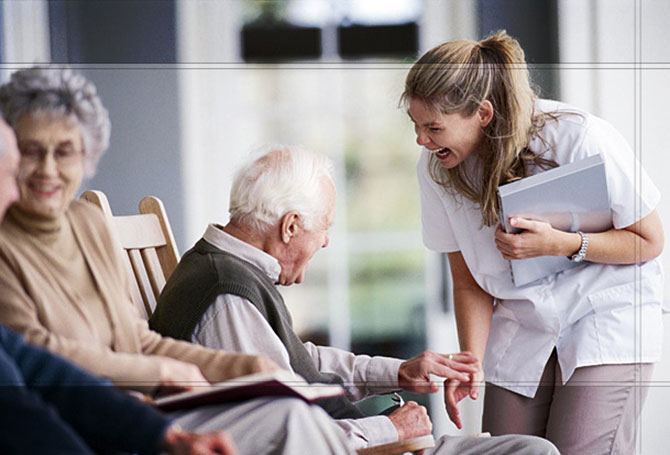 Value. Dollar for dollar, you will get more bang for your buck with any of Parkwood Heights' lifestyle options. Parkwood Heights offers the most amenities and services at truly affordable rates. We always put our residents first to ensure that they receive the very best. We refuse to take shortcuts on quality or service … and it shows.
Quality of Life. Our residents live independently longer in their apartments, villas or patio homes than the average senior in comparable communities. We feel its because of the individual attention and opportunities for stimulation that our community offers. We do what we can to help our residents live happier, healthier lives.
Local Ownership. Our local owners are vested in the community and deeply involved in the day-to-day operation, in fact, they know each of our residents by name!
Excellence in Staffing. Each member of our staff are carefully screened, undergo thorough background investigations and receive extensive training in all aspects of service and quality at Parkwood Heights.
Design. Parkwood Heights is the most thoughtfully designed community of its kind. Built with intent to suit the way our residents live, you won't find more practical or comfortable surroundings. Our living spaces are spacious, open and bright … yet conducive to all levels of ability. You'll find step-free interiors, walk-in showers and easily accessible appliances all with attractive finishes.
Dining. It's the heart of Parkwood Heights and we take pride in serving the finest quality, and delicious meals … with your specific nutrition needs in mind. Our dining services are consistently applauded by residents and their families …whether you prefer a fine dining experience, or the comfort of a casual home-cooked meal, Parkwood Heights has a menu to please.
Activities. We boast the most robust and dynamic activities program in the area. With stimulating programs, entertainment, and trips! Our schedule includes programs 7 days a week, day and evenings. In addition, we include transportation several days a week as part of the monthly fee for our apartment residents so they never have to worry about getting to and from those important appointments.
And Here's One More Reason ...Parkwood Heights has an On-Site Geriatric Physician. Dr. Sohelia Hedayati of Rochester General Health Systems sees patients twice a week in the Parkwood Heights Wellness Center.