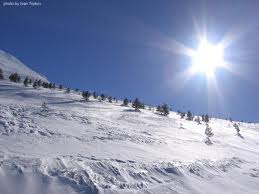 At Parkwood Heights Senior Living Campus
Elders are a lot more sensitive to the cold and often neglect some essentials during the winter. You can help keep them healthy and happy by just paying attention to a few life essentials.
Sunlight
The golden rays of the sun are vital to us all, especially during the winter. Sunlight gives our bodies a boost of Vitamin D and helps elevate our moods. Research is now finding that strong light can help those with dementia sharpen their cognitive skills. For elders who don't have dementia, it can help keep it at bay. Here are some helpful tips:
Encourage your loved one to get outside for a few minutes or sit by the large windows in Parkwood Heights Fireside Dining Room

Move their favorite sitting spot near the sunniest window.
Fluids
Without the warmth of the sun, many elders will neglect to drink enough. Remind your elder to drink plenty of fluids. Dehydration can be deadly. Here are a few tips to get more fluids without much fuss:
Water, water, water – Invest in a good water bottle and make it your elders constant companion.
We add fluids to their menu – Juices, teas, soups, and low-sodium broths and bouillon.
Avoid alcoholic beverages and caffeine – they actually dehydrate the body.
Don't forget about their skin! Make sure you apply a non-allergic skin lotion daily!
Clothing
Elders are a lot more sensitive to the cold, so make sure you dress warmly before going out, and we encourage them to dress in layers. We suggest you turn up your heat in the apartment whenever you feel a chill; everyone's apartment is individually controlled.
Exercise
No matter what your age or your physical ability, a body needs to move. Here are few ways you can keep on using that body at Parkwood Heights:
Go on the Monday shopping trip.
Walk the climate controlled halls
Join in the scheduled Exercise Classes in the Skyline Room
Attend the multiple weekly Activities, just walking to and from your apartment for the over 150 monthly activities is great exercise.
Socializing
Winter time can be very lonely, but your friends at Parkwood Heights are always making the atmosphere uplifting. Human contact is just as essential as food, shelter, and clothing. Here are some ways to help them socialize:
Encourage family members and neighbors to call and drop by.
Make sure to enjoy your meals in the Fireside Dining Room with your friends and friendly wait staff.
Go to the Activities, accompanied with a friend

Families can; drop by with one of the grandchildren, call everyday so they can hear your voice. Try to make it at the same time, so they can count on hearing your voice. Get them an easy to use cell phone with all the family members' numbers in it. Many of the new ones have a strap so they can put it around their neck. These are great in case they fall or have an emergency.