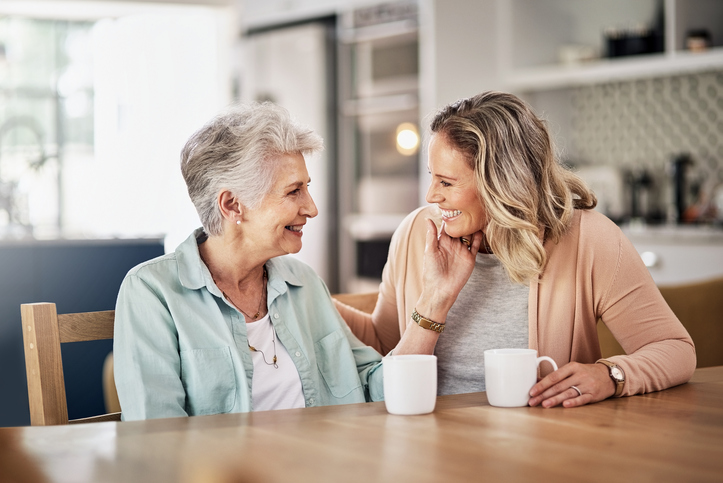 Building a relationship with your adult children can be tricky, because you will need to change the way that you communicate and have a shifting dynamic in your relationship as your health needs change. If you are getting to a place where you may need senior care or new living arrangements, it is critical to be able to talk to your adult children to make plans that work for the whole family. While every family has a unique way of communicating, there are some general tips that can help in this situation.

Have a Two-Way Conversation
Many senior parents make the mistake of talking at their children rather than to them. Though you do want to be sure that you are heard and that your needs are met, you should refrain from making demands of your children or making assumptions about what they already know about you and your health. Ask questions throughout the conversation and make time for your children to do the same.
Don't Try to Spare Your Children from Unpleasant Details
It can be tough to face declining health, and—as a parent—you may feel the urge to keep unpleasant details about your health from your children. However, it is best if your family is up to speed on your health, even if it means having a tough conversation about a recent diagnosis.
Offer Specific Insights Regarding What You Need from Your Children
Your children may not know what to do to care for a parent with limited mobility or memory loss, so do not hesitate to be expressive about your specific needs. For example, if you would prefer to live in a senior community where you'll have better access to the medical care you need than you would have living at home or with your children, then state your needs clearly.
At Parkwood Heights, we believe in independent, healthy living for seniors aided by our Enriched living services, including case management, medication management, and personal care services. These features are ideal for active seniors who are looking to age well in a thriving community. To learn more, visit us on our website or call (315) 986-9100.