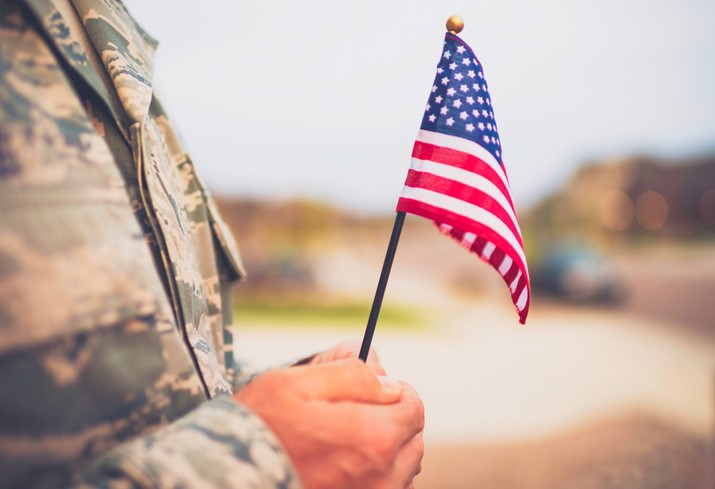 The Origin of Memorial Day
For most of us, Memorial Day marks the beginning of summer: a good excuse for a day off and some fun in the sun. The day, however, is about more than just the opportunity to wear white again without judgment. Memorial Day is a day set aside to honor the sacrifices of the men and women who have died while serving in our nation's armed forces. Do you know its origin?
When did it start? In practice, Memorial Day started in the years following the Civil War. It didn't become an official holiday, however, until 1971. After the long and brutal conflict, people wanted to honor their fallen heroes by taking the day off and decorating the graves of soldiers. That's why Memorial Day was initially known as Decoration Day. The first Decoration Day was held on May 30th, 1868, designated by General John Logan and presided over by General James Garfield, who spoke at Arlington Cemetery.
Why was Decoration Day important? The Civil War was traumatic, but on Decoration Day people decorated graves of the fallen from both sides of the conflict. Because of this, it became a force for healing in the nation.
But when was it officially Memorial Day? The term Memorial Day began to be used in the 1880s, but the holiday was officially known as Decoration Day for about a century. It was initially created to honor the dead from the Civil War but eventually came to be inclusive of all the wars in which this nation has fought. In 1968, it was decided that federal holidays would fall on Mondays, and Memorial Day was officially established as the last Monday in May. This change went into effect in 1971.
Who started it? This is a hotly debated topic! In 1966, President Lyndon B. Johnson declared that the birthplace of Memorial Day was Waterloo, New York. This was based on faulty information about the date of the town's first observance, however, so many historians disagree with the proclamation. Towns across the country, about twenty-five in all, claim to be the originators of this holiday. That's because many people had the same idea of decorating soldiers' graves and several, including Columbus, Georgia, and Columbus, Mississippi, are insistent on their status as the site of the first Memorial Day. One piece of evidence people in Georgia point to is that a lady in Columbus Georgia wrote a letter suggesting a day set aside for putting flowers on soldiers' graves, and sent it to newspapers all over the country in 1866, inspiring the tradition.
Why the end of May? General Logan designated the original May 30th observance because no particular battles were fought on that day. The end of May makes sense, also, because by that time of year most of the country has flowers in bloom.
At Parkwood Heights, we're grateful for the sacrifices that have allowed our country to remain free. Freedom is important to us, as we help seniors maintain their independence and enjoy a fulfilling life. Parkwood Heights is the perfect place to be on Memorial Day, whether you're fishing at our fishing pond, taking a walk to the park, joining in a game of bocce or horseshoes, or just relaxing in our scenic setting. Call (315) 986-9100 to learn more about all that we have to offer, or check out our website and reach out if you have any questions.